LACCD Password Policy Change: Frequently Asked Questions (FAQ)
What is the new password policy?
All Los Angeles Community College District email users are required to create and use "strong" passwords that must be a minimum of fourteen characters long, and contain at least one capital letter, lower case letter, and number or special character (such as #, $, %). In the future, LACCD email passwords must be changed annually.
Your email password is part of a single-sign-on (SSO) system used by the District to provide access to many District systems including mycollege.laccd.edu, Canvas and wireless access at all LACCD colleges. All of these systems will use the new, stronger password.
When does the change take effect?
The policy will take effect on July 30, 2022. All LACCD students, faculty and staff are encouraged to change their password as soon as possible. If your password is not changed by that date, you will be forced to change it the first time you log into LACCD email, mycollege.laccd.edu or Canvas on July 30
How do I change my Email/SSO password?
All LACCD students, faculty and staff can change your password as follows:
Log into your LACCD email account by visiting https://mymail.laccd.edu.
On the menu on the left side of the page, click "Password."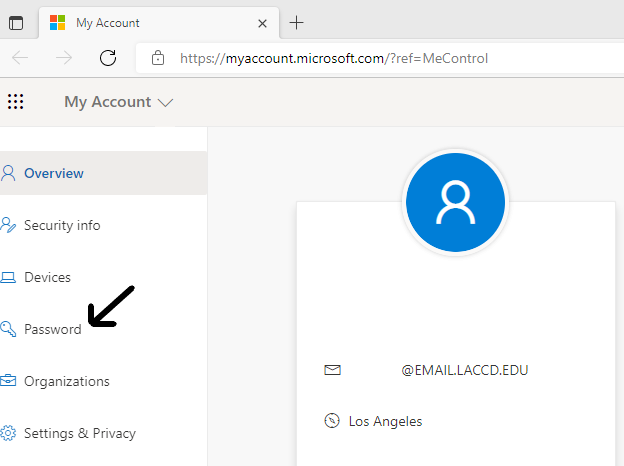 Enter your old password and new password at the prompts, then click "Submit."
Your password is now changed.
How do I change my SAP Password?
Visit https://www.portal.laccd.edu. You will receive the screen below.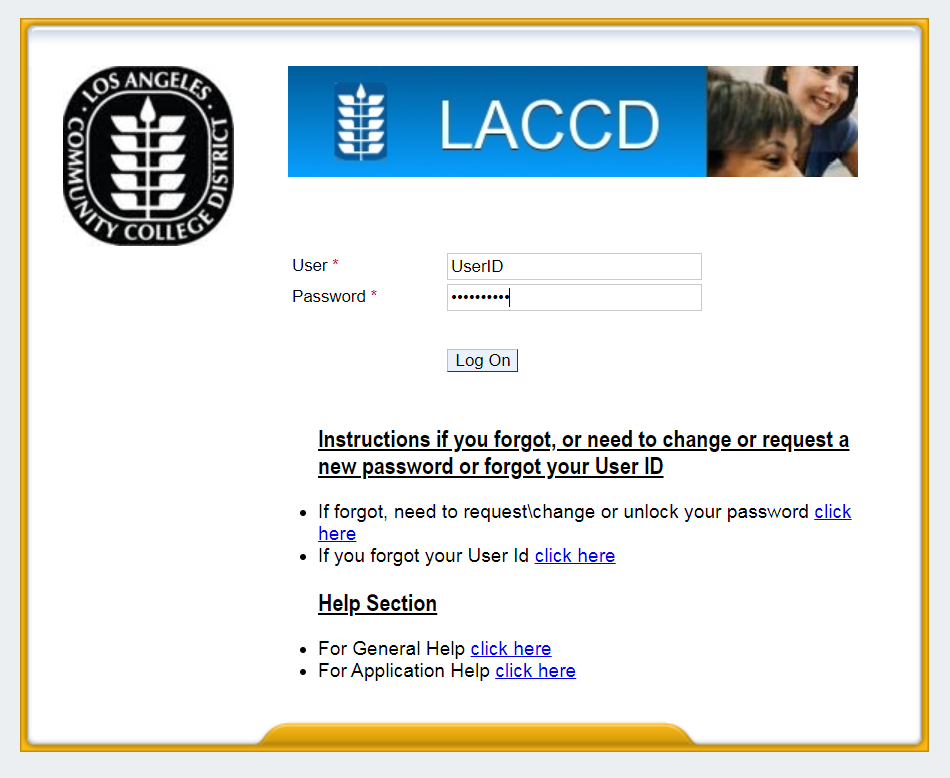 Under "If forgot, need to request\change or unlock your password", select "click here."
On the next screen, click "New Password"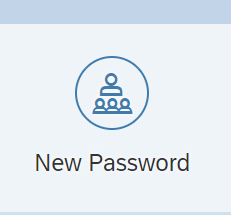 at the top of the screen.
You will be presented with the following screen:

Complete your Last Name and First Name, (your full legal name is identified in HR) your SAP User ID, and select "PRD" under "System." Then click "submit." A password reset link will be sent to your District email address.

Click the link and follow the instructions.
What do I do if I need assistance?
If you are a student, please contact the student services center at your college for assistance.
LACCD Student Support Services

​​CAMPUS

EMA​IL​

SUPPORT PHONE


ELAC

​(323) 792-1221

LACC

​(888) 930-LACC

(323) 766-6240

LAHC

​(424) 367-1604

LAMC

​(818) 722-6752

LAPC

​(818) 464-4410

LASC

(323) 274-1680

LATTC

​(213) 444-7706

LAVC

​(818) 938-8418

WLAC

​(310) 287-7251



Additional student support information is available on the District' website, located at https://www.laccd.edu/Students/Pages/Student-Support-Contact.aspx.
If you are faculty or staff, please contact the Office of Information Technology helpdesk using the directory below:
LACCD Faculty and Staff Technical Support

​​CAMPUS

EMA​IL​

SUPPORT PHONE


ELAC

213-577-1211

LACC

213-732-1466

LAHC

​ 213-513-4211

LAMC

​ 213-322-1210

LAPC

​ 213-214-2130

LASC

​ 213-214-1131

LATTC

​ 213-732-1688

LAVC

​ 213-732-1667

WLAC

​ 213-510-2121
Additional employee support information is available on the Office of Information Technology's website, located at https://www.laccd.edu/departments/informationtechnology/Pages/default.aspx.
Why is the policy changing?
Recent guidance from the National Institute of Standards and Technology (NIST) suggest that long and complex passwords have greater benefits to security than frequent password changes. Our policy is changing to reflect that guidance.
What if I have additional questions?
For technical assistance, please refer to the contact information above. If you have any other questions about this change to our password policy, please email infosec@laccd.edu from your District email account.
Please use the phone number ONLY in case of an urgent or immediate need.